Pick 3 for $50 / $150 Anniversary Sale!
Friday May 23, 2014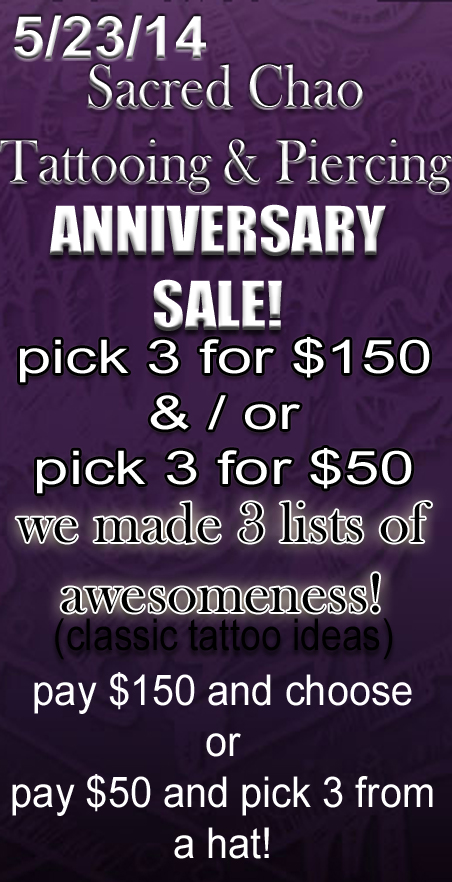 *terms and conditions apply and may change at completely random times.
Heres and example of what you can get: "Skull + Rose + Dewdrop" or "Lantern + Moth + Blood"
this is going to be fun! Hope to see y'all soon!