Seasonal Sacred Chao Beanie Hats ARE BACK!!!
Saturday September 18, 2010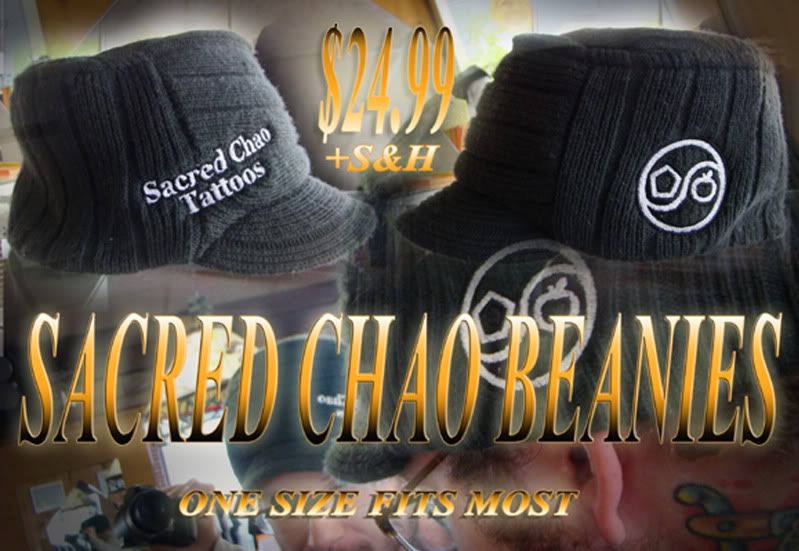 CLICK "MORE NEWS" THEN
CLICK "READ MORE" TO SEE HOW TO BUY
i can hook these up over paypal if y'all want one! just email me here and let me know, or stop by Sacred Chao Tattooing and Piercing and pick one or two up while supplies last!
im also auctioning off one on Ebay if you want to try to get it cheaper
CLICK LINK TO BID ON EBAY