New Tattoos and Tattoo News
Thursday October 25, 2012
Book Your Next Custom Tattoo Here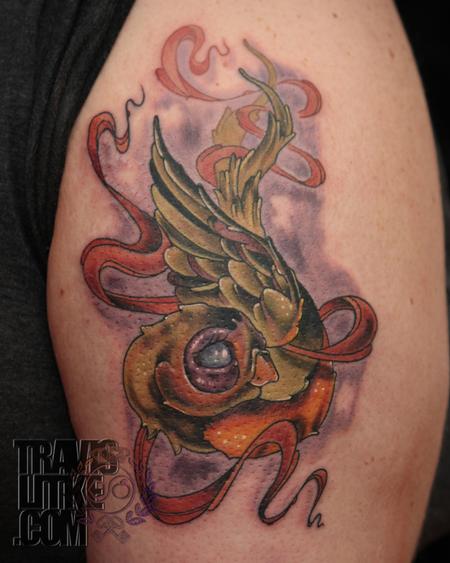 Its been such a busy year for me! Between guest spots at Off the Map and Studio Evolve, hanging out with one of my all time favorite artists and people Gabriel Cece and getting tattooed (again) by Kelly Doty Ive just been in awe. Tattooing has given me so much and working at Paradise Tattoo Gathering in Keystone Colorado really made me realize how fortunate I am to do something I Love so much!
I really want to give a huge shout out to my newest sponsor Industrial Strength and Sharpass Needles just because they are super people and make great tattoo and piercing products!
Here is an example tattoo using Industrial Strength products. Thanks Guys!
click the pic to see more tattoos